Last Ride to Graceland (Compact Disc)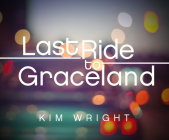 Unavailable.
This book is unavailable.
Description
---
Blues musician Cory Ainsworth is barely scraping by after her mother's death when she discovers a priceless piece of rock 'n' roll memorabilia hidden away in a shed out back of the family's coastal South Carolina home: Elvis Presley's Stutz Blackhawk, its interior a time capsule of the singer's last day on earth. A backup singer for the King, Cory's mother Honey was at Graceland the day Elvis died. Yearning to uncover the secrets of her mother's past Cory decides to drive the car back to Memphis and turn it over to Elvis's estate, retracing the exact route her mother took thirty-seven years earlier. As she winds her way through the sprawling Deep South the burning question in Cory's mind is-who is my father?